Top 7 Tips for Buying
Salon & Spa Equipment
Delivery Time
First, think about when you are going to need your equipment, and how soon are you planning to open your business? Then look for a style matching your salon's atmosphere for the long term. Salon equipment and furniture is a big investment, and to get the style and equipment of your choice give yourself adequate lead time. Depending on how and where the salon equipment is made, it can take anywhere from two to 12 weeks to receive. Salons or spas tend to remodel every four to five years to keep up with current trends. Think about your target market and if those potential clients will be attracted to the chosen materials and equipment. Customers are often in need of equipment immediately so check out our
Ready- To-Ship Salon Equipment Packages
Style & Services
Think about the size and type of salon or spa you would like to open or renovate. What services will you offer? Hair, nails, massage or facials? How much equipment or furniture will you need? Do you have enough space? Some salon furniture companies offer
salon layout services
to ensure everything will fit and you are using the space efficiently.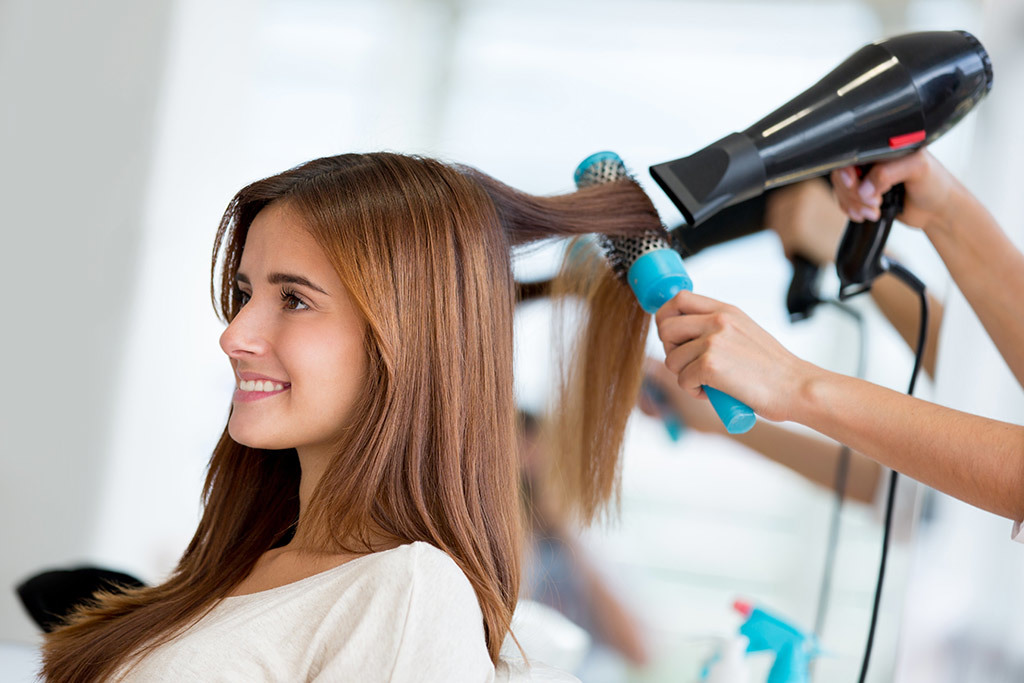 Quality & Durability
Pay close attention to the quality and durability of the equipment you are purchasing. Remember, these items are used daily by many customers. It is very hard to tell the difference with salon equipment sold online. Know where the equipment is manufactured. Like a lot of other products salon equipment is made in China and, at times, the quality can be inconsistent and may not last that long. American or European-made furniture can have a longer life and is usually made with expert craftsmanship. It is important to get durability details from the customer service representative or look at the specifications and features of the item. What is it made of? Steel? Aluminum? Plastic? How will constant use affect the item? How long will it last?
See Selected Salon Hairstyling Chairs
Shipping
It is very common in the salon equipment industry to have the furniture delivered by freight companies. Ask customer service about applicable shipping charges and the delivery process. Are you getting the lowest possible rate? SalonSmart gets quotes from multiple shipping companies to get you the best possible price for shipping.
Assembly Process
Be aware of the equipment's assembly process. Does the item come pre-assembled or does it require putting everything together? Some large stations cannot be shipped assembled while smaller units can usually be shipped completely assembled. SalonSmart tries its best to provide salon equipment that is either pre-assembled or requires very little assembly. We have heard many customer nightmare stories about ordering equipment from other online retailers. The chairs were delivered in endless parts and pieces, requiring countless hours of assembly time.
Budgeting
Since salon equipment ranges from low to high priced pieces, you'll need to set a realistic budget. Being thrifty is fun, and buying a styling chair for less than $100 sounds like a score! However, in the long run, buying cheap salon equipment can lead to a lot of problems as those items may need replaced or repaired down the line. Always remember the adage. "You get what you pay for." On the other hand, it would be great to have super high-end furniture, but you may not have the funds when you're starting out. Fortunately, there are plenty of mid-priced options available to help you achieve the same desired look at a great value.
Salon Packages
are a great option, and you can create your
own custom package
.
Warranty & Returns
Find out if a warranty is offered and what it includes. Is the company going to be helpful if something should go wrong? How has the company handled your phone calls to this point? Have they been responsive to your needs? Make sure you understand the company's return policy. Ask the customer service representative if you have any questions regarding the policy.